Fabrications
Fabrications for our site has a new page please follow this <----
----------------------------------------------------------------------------------
Stainless UK offers their customers a unique bespoke fabrication service. With extensive in-house production facilities and large stocks Stainless UK are able to meet the varied demands of construction projects.

Stainless UK are a UKCA and UKNI certified fabricator to Execution Class 2 for fabricated products manufactured in accordance with BS EN 1090-2 Load Bearing and Structural Steel Components.

Stainless UK specialises in stainless steel products and therefore avoids any risk of cross contamination with other materials when fabricating products.
PRODUCTION FACILITIES
Shearing up to 20mm thick

Bending up to 15mm thick

Punching - Heavy capacity

CE approved Welding

CNC and Traditional lathes

Milling, Grinding, and Drilling

Thread Rolling up to M100

Laser and Plasma Cutting

10 Tonne Crane
PRODUCTS
Windposts

Masonry Support

Cast in Anchors

CAT and Ship Ladders

Handrails, Platforms and Walkways

Brackets

Angles

Special Fabrications

Full Range of Accessories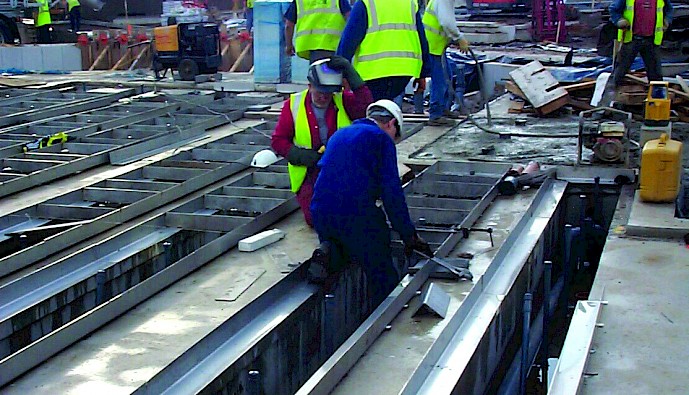 WINDPOSTS AND MASONRY SUPPORT
CAST IN ANCHORS
BRACKETS AND ANGLES
SPECIAL FABRICATIONS
LADDERS AND WALKWAYS
FULL RANGE ACCESSORIES